VERIFIED INCOME
Your income.
Your financial potential.
Your verified income is the foundation of your financial health. By looking at your verified income, Turbo can provide you with personalized recommendations and advice to help you realize your financial goals.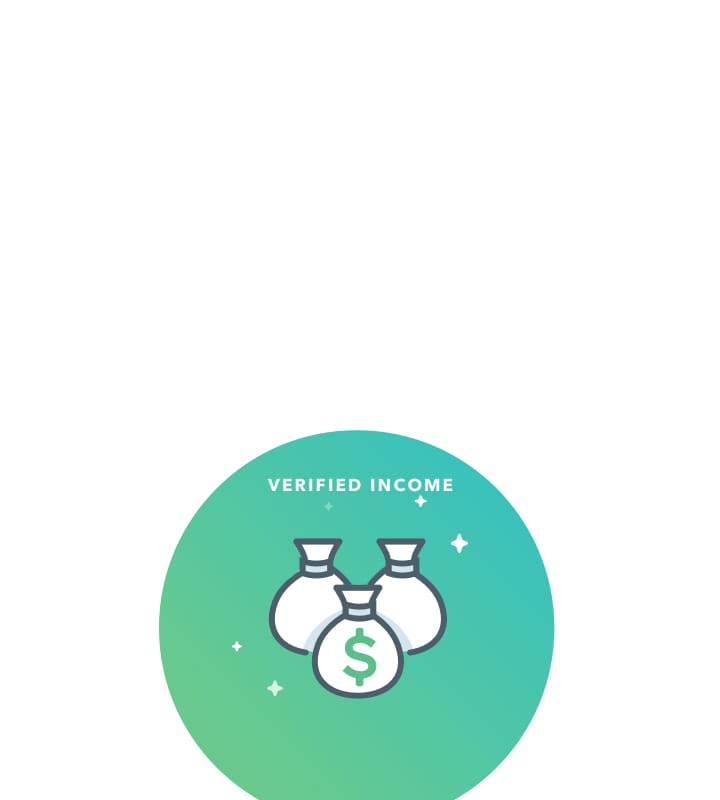 CHECKING THE NUMBERS
What makes my income "verified?"
Lenders will typically verify your income from a number of
sources, including recent pay stubs, proof of income letters,
retirement benefits letters, bank statements, and
tax returns.

Turbo takes the income you reported on your tax return with
TurboTax to instantly show you your verified income. And if you
filed together with your spouse, only Turbo lets you see your
combined incomes on your Turbo dashboard.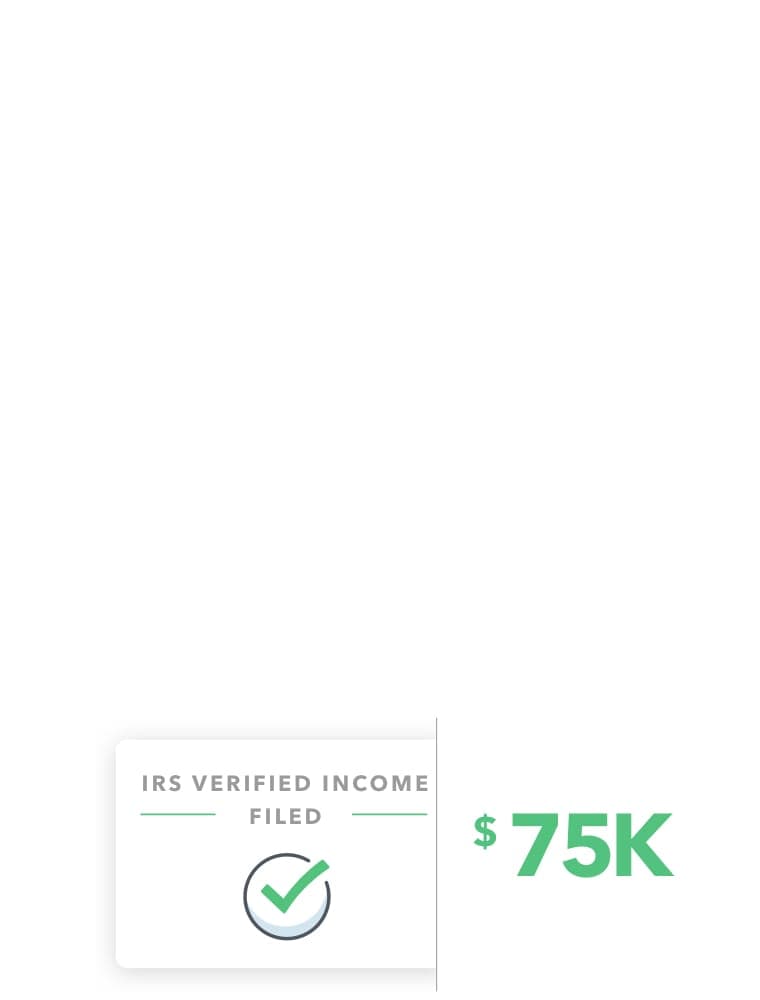 WE'VE GOT THIS
Relax and let Turbo
lend a hand
Tracking down tax statements and W-2s can be a hassle. Since Turbo
uses the income reported on your TurboTax return to verify your
income, it's easy to get a clear understanding of your financial snapshot.
You can even use your Turbo verified income and tax data to pre-qualify
with select lenders and credit card providers within
our marketplace.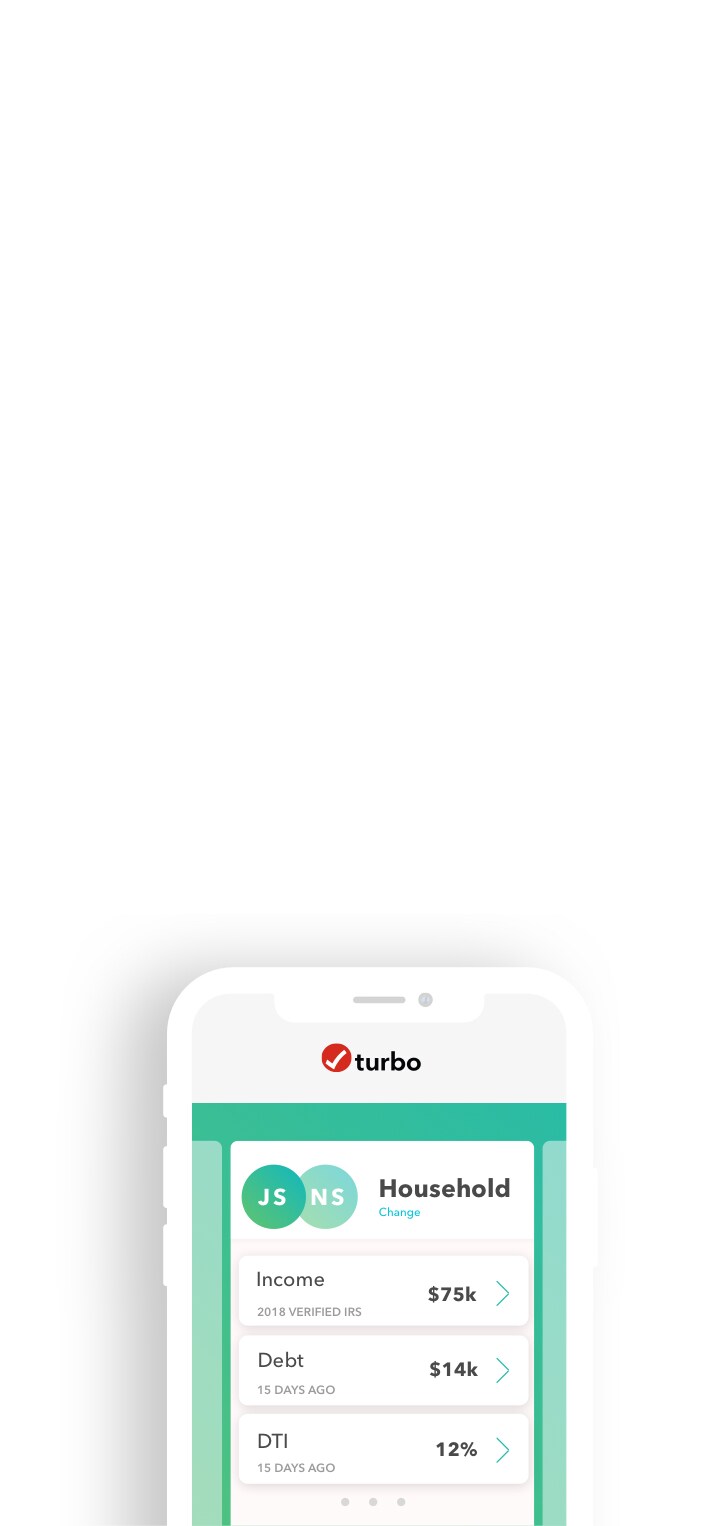 KNOWLEDGE IS POWER
Make the right financial moves
Your income and your debt both play crucial roles in where you stand financially. Lenders are
particularly interested in seeing that you have enough income after your expenses to take
on a loan.

Turbo brings together your verified income, credit score and debt-to-income ratio all in one place,
so you can clearly see the big picture and take control of
your financial life.
FAQs
Can I see my verified income in Turbo if I didn't file using TurboTax?
You can only see your actual IRS-verified income in Turbo if you filed your taxes with TurboTax. If you didn't file using TurboTax, you can still use Turbo by self-reporting
your income.
Can I use Turbo even if I didn't file
with TurboTax?
Yes. You don't have to be a TurboTax customer
to use Turbo.
Is seeing my verified income in
Turbo free?
Yes, your IRS-verified income from your TurboTax return, debt-to-income ratio and credit score are all provided free
by Turbo.
I'm married, does my verified income include money my spouse makes?
In Turbo you have the option of seeing either your IRS-verified income from your TurboTax return or (with your spouse's permission) seeing both of your combined incomes in your Turbo profile.
What if I have income from other sources besides my main job?
As long as it's reported by you on your tax return you filed with TurboTax, it will show up as verified income in
your profile.